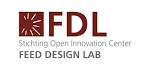 The Feed Design Lab (FDL) is an independent innovation centre in the animal chain, from vegetable to animal protein.
Their focus lies on the following core activities:
• Development of a pilot plant (Living Lab) with the most modern technology for the production of animal feed, also based on the newest raw materials and newest
product/market/chain-concepts
• Development of a center voor trainings and education concerning animal feed production and (process) technology in animal feed
• Development of a Community which aims at a collaboration of companies in the chain, the government, education, research and knowledge institutions to work
together in the development of a sustainable animal protein chain in 2020.
In the beginning of 2012, Yvan Dejaegher was elected as independent chairman of the Foundation Board.